1/9
Best-selling 2021 digital cooking food wireless meat thermometer, with 4 stainless steel probes for grilling, kitchenBest-sellin
Buy Now
Add To Cart
Contact Supplier
Choose your specifcations
$ 18.50 ~ $ 22.00
Please select specification
Quick Details
Shipping:
Support Express · Sea freight · Land freight
Supply Ability:
10000 piece per month
Quick Details
Brand Name

MJH

Model Number

TS-TP40

Product name

Food Thermometer

Material

ABS

Color

Orange

Temperature range

-20-300℃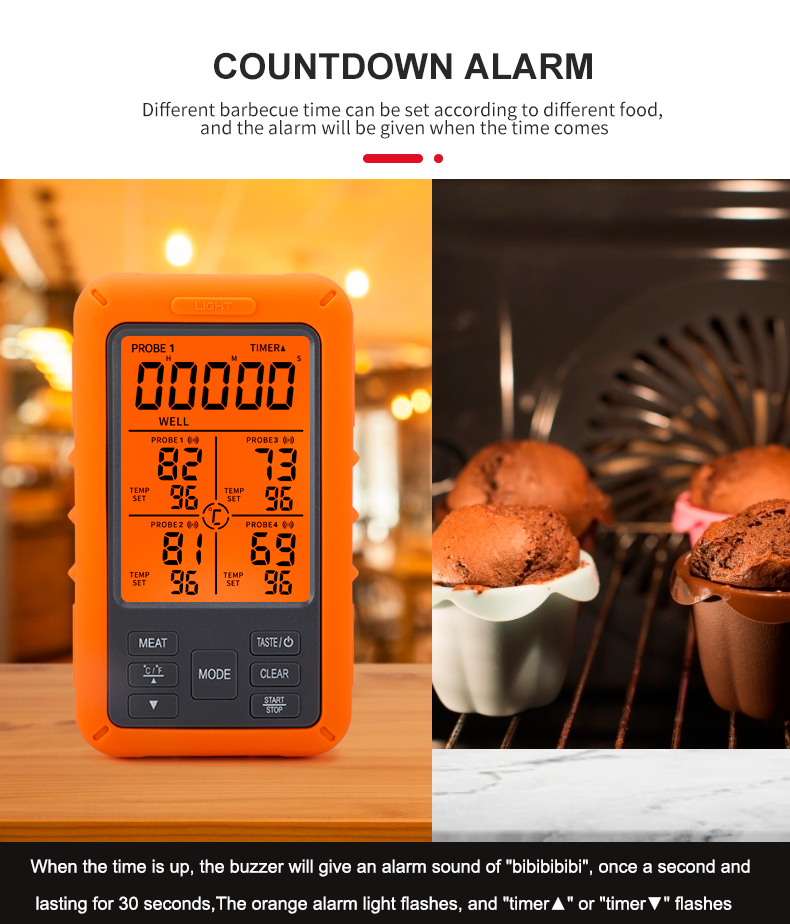 Small gadgets help a lot
Have you ever had trouble finding the right gift to your friends or your family members? Small gadgets would be the best choice that are not indispensable in our life but can indeed make our life even better. Small gadgets such as touchscreen meat thermometer, weather alarm clock, silly walks wall clock won't take you too much money as well as have a practical function.
Touchscreen meat thermometer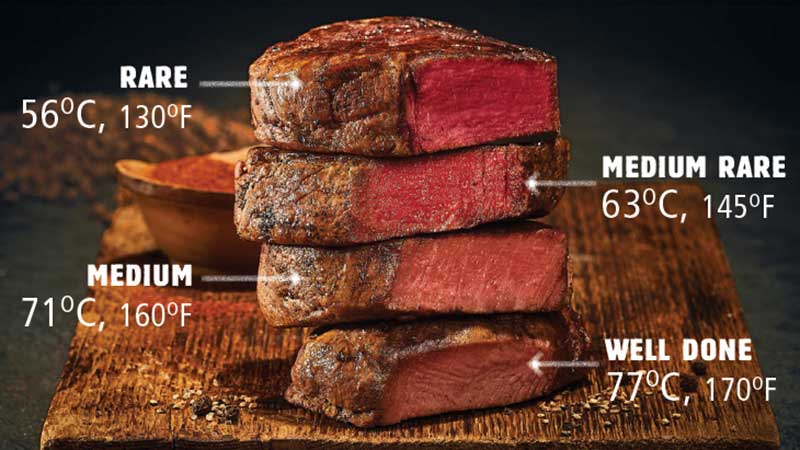 Touchscreen meat thermometer is used to test the temperature of meet which help you know the exact temperature of food in case of scorching or making the meat too tough to chew. It can also used as an alarm to remind people that it is time to stop heating.
You can set alarm temperature or alarm time in advance. When the temperature or time reaches the preset alarm temperature or time, its background light will flash as well as send out BI BI sound. With a Square shape body, the touchscreen meat thermometer can be easily stored in your kitchen cabinet when you needn't use it. Besides, it can also be placed on the wall or the refrigerator. This small gadget helps cook tasty beef or other good dishes, besides it also suit for new parents to test the temperature of milk for their baby.
Weather alarm clock
With the development of high-tech, more and more sensors are introduced in our home life, such as touching sensors in our mobile phone and movement sensors in kitchen ventilator. Weather alarm clock possesses strong functions such as showing both indoor and outdoor temperature, humidity, wind tendency, weather conditions, as well as local time. What's more, it also serves as an alarm to wake you up and similar to most alarm, it allows you to sleep five more minutes. So when it reaches the preset time, it will send out BI BI sound and ring the bell again after five minutes later.
There are two parts of this product, including the indoor alarm clock and the outdoor high tech sensors including temperature sensor and humidity sensor which is recommend to being installed on the wall facing north to avoid direct sunlight and radiation heat source. The indoor part will remind you the weather of outdoor so that you won't dress wrong and forget bring your umbrella. This gadget can be powered by two NO.7 batteries, DC power line and USB cable.
There are so many small gadgets with more functions than we need, not very necessary but indeed providing so much happiness and convenience in our daily life. Thanks to high-tech sensors, makes our life different a little bit.
If you are interested in these small gadgets with high-tech, such as touchscreen meat thermometer and weather alarm clock, please feel free to contact us.
wholesale oem bbq digital thermometer supplier,manufacturer,factory,exporter